Plaster pouring stage:
The pine tree will be placed inside the crucible, and the crucible will be filled with plaster. The plaster then solidifies and holds the pine tree (with the wax pattern attached) inside.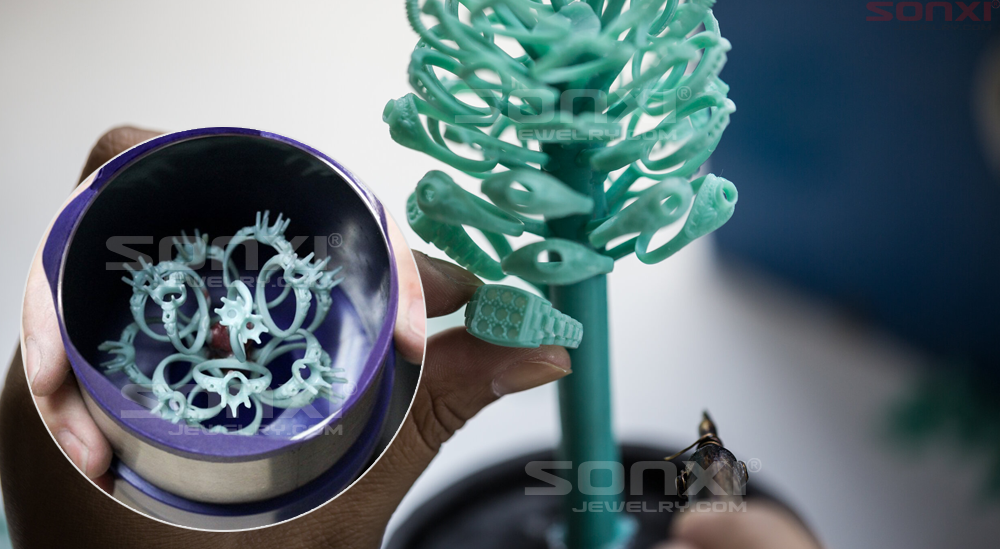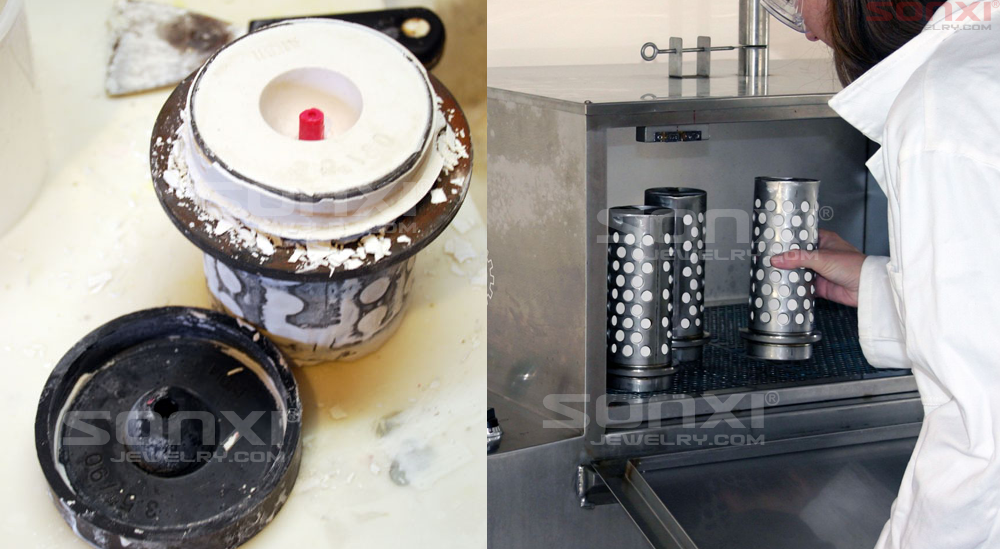 Metal melting stage:
The crucible containing the mold is placed in the kiln for several hours until the pine (wax pattern) is melted, leaving a hollow mold cavity that takes the shape of a pine tree and wax pattern. Next, the metal is melted to prepare to be poured into this empty mold cavity.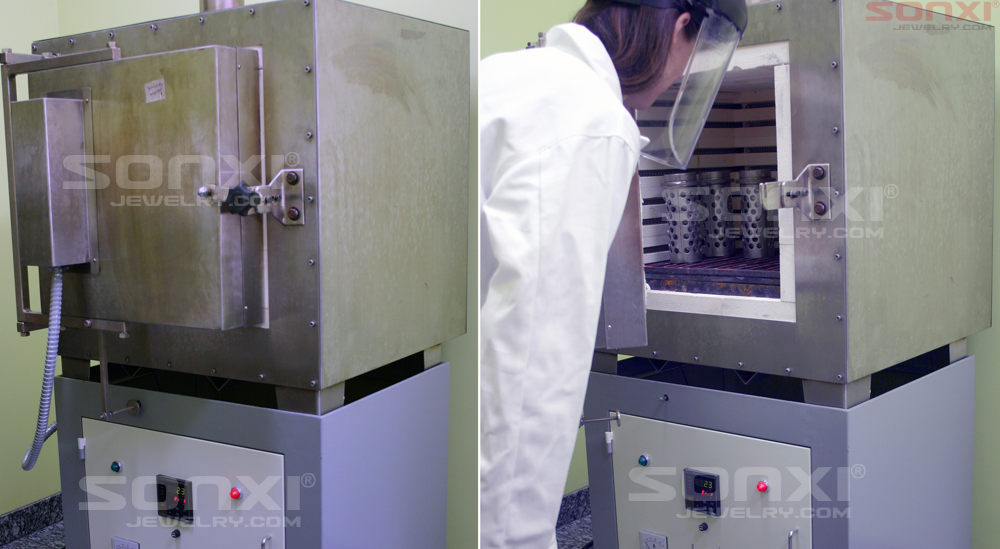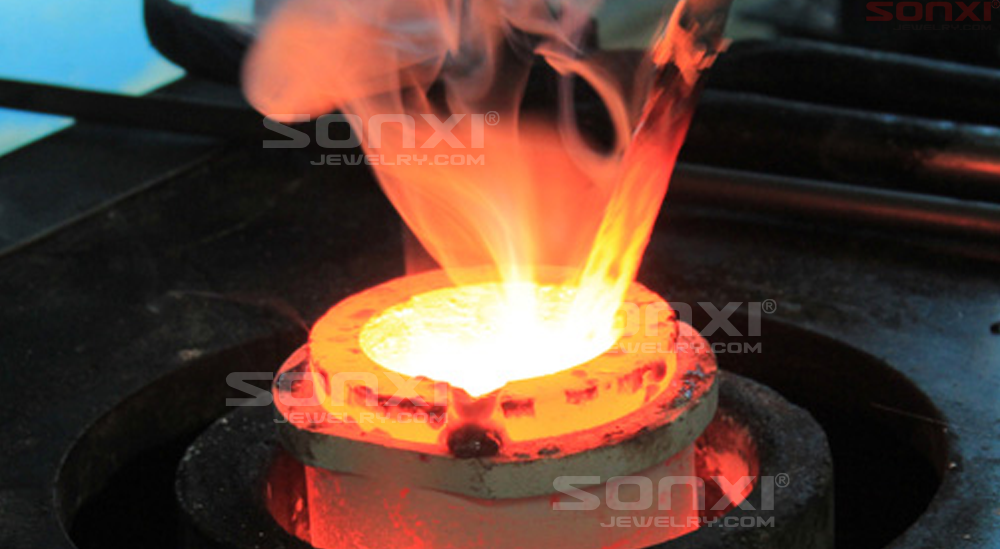 Molding stage:
There is a vertical die casting machine that rotates at lightning speed to create centrifugal compression that pushes the liquid metal into the crucible and fills the cavity.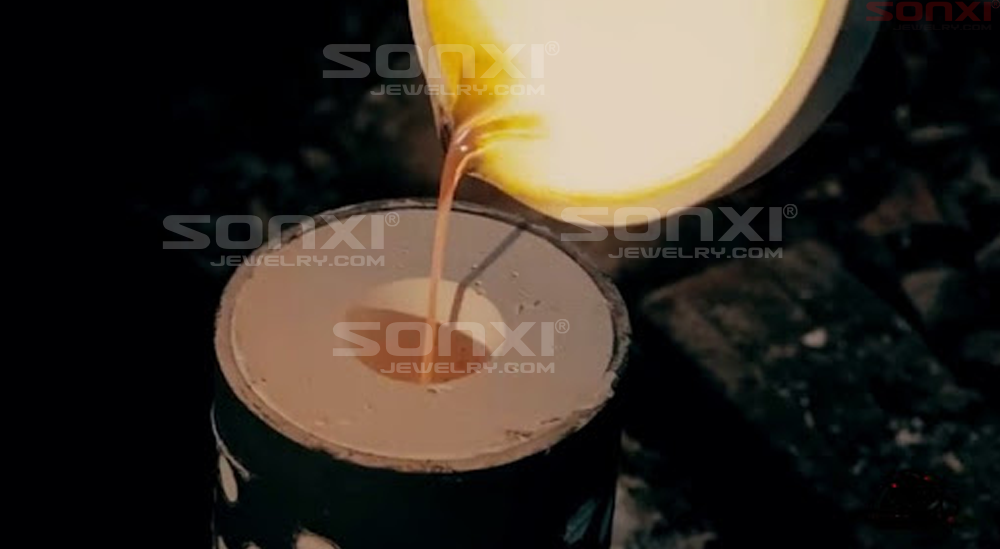 Note: Safety regulations when washing metal:
- When making a solution, the acid must be poured into cold water, not the reverse.
- Acid vapor is highly toxic, so the preparation needs to be in a well-ventilated place. In addition, acids can be harmful to humans, so goggles, rubber gloves, and other protective gear must be worn.