The cooling stage is a very complicated step and plays an important role in deciding the complete shaping of the jewelry in terms of overall and detail. This is the end of the front molding process and the finished product is a multi-branched pine. On it are inserted jewelry samples that have been molded into real metal, but the appearance is still quite rudimentary and unsightly and needs to go through a cooling phase to become more beautiful and delicate.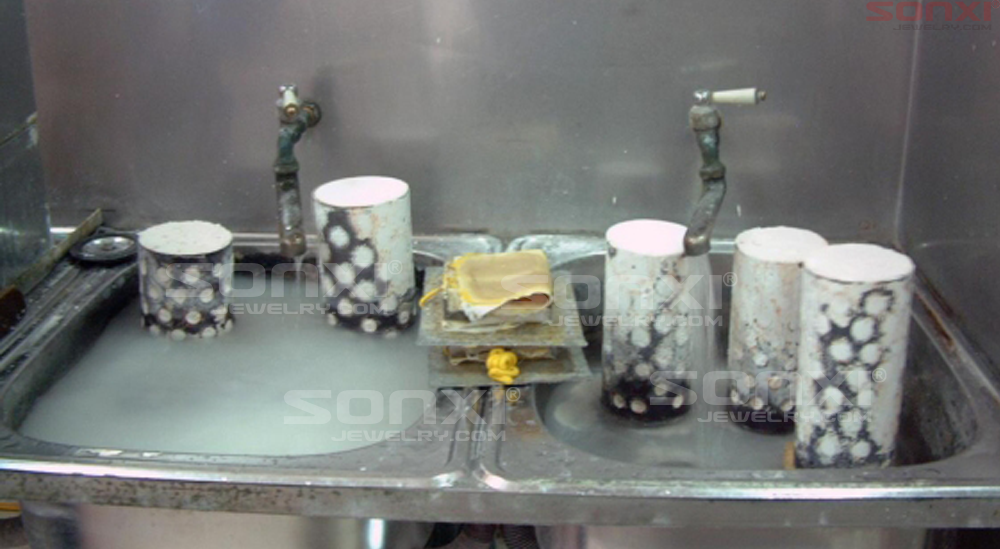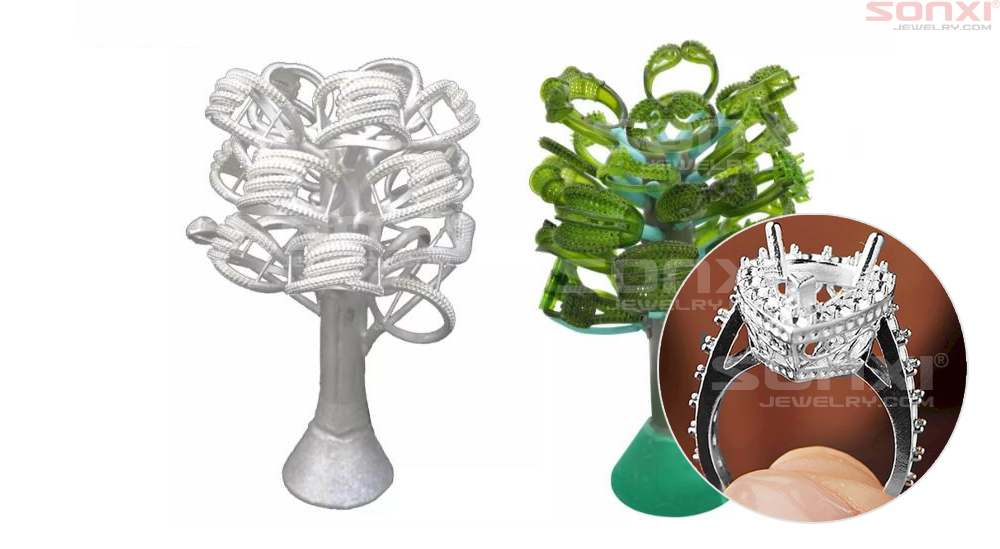 In this stage, the craftsmen must use their skillful and talented hands along with meticulous techniques to perfect every detail of the jewelry's shape.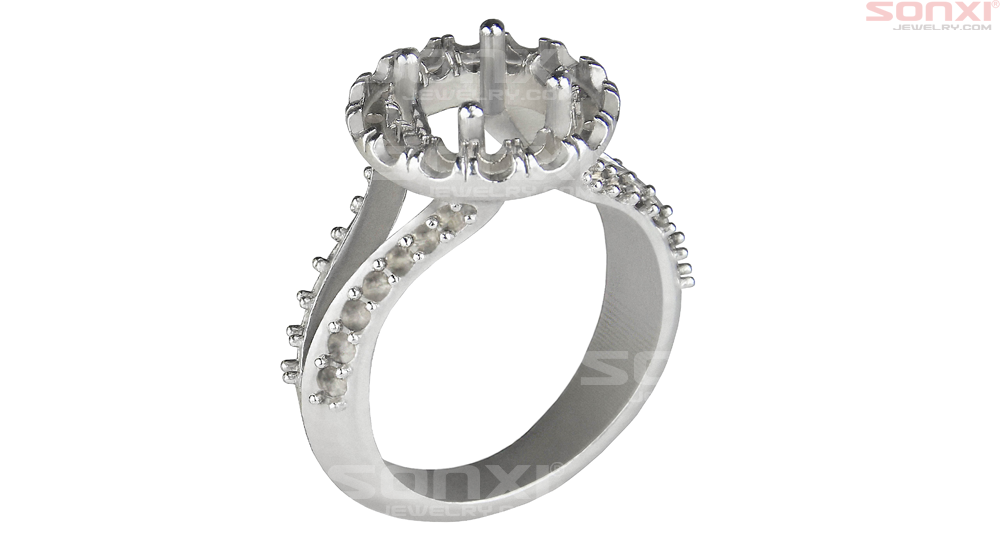 Once the rough samples have been obtained, the jeweler will soak them in the solder so that the sticky stuff will peel off. The protrusions or unclear details will begin to be processed later with the operations of sharpening, filing, scraping and sanding, grinding, drilling,...