After polishing is completed, the worker uses a poker machine and water to polish this item, which can be polished by hand. They have many options for poker: silver, white, gold, or bronze. In addition, a layer of Plantium or Rhodium can also be applied to protect the jewelry and last longer.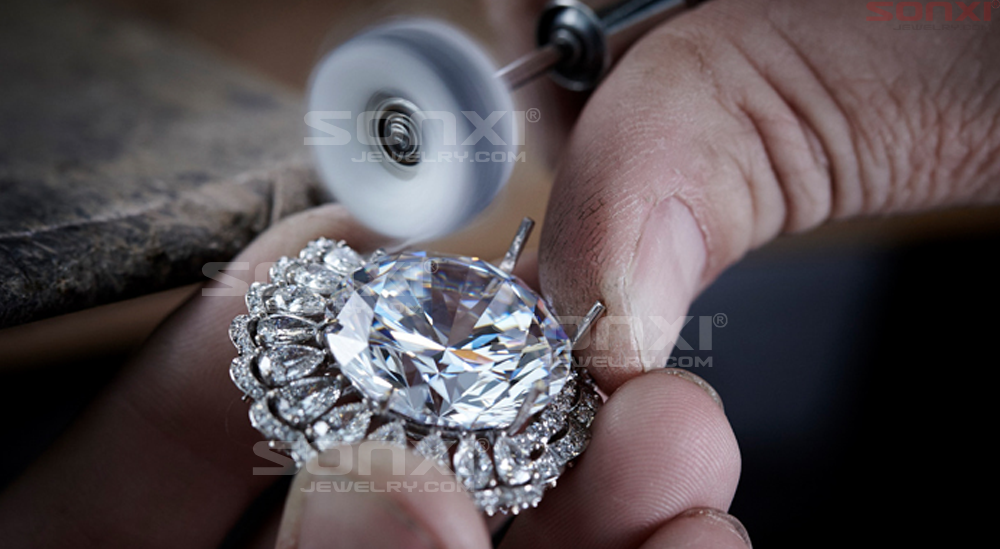 The purpose of plating is to make the product beautiful and anti-corrosion and increase the value of the product, mainly for commercial purposes. Initially, when using plating to simply beautify, there were many cases where the plating layer was peeled off, causing the details to rust and become ugly.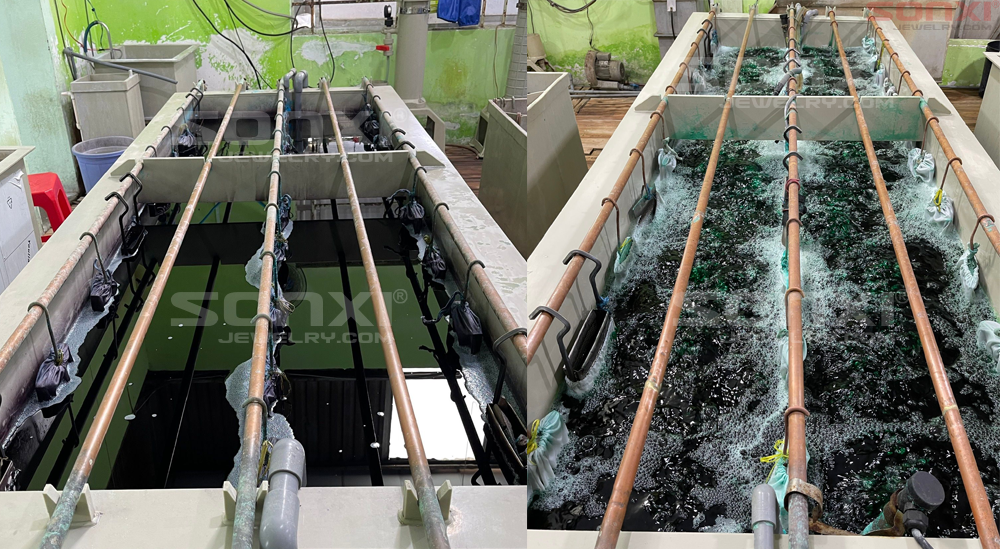 A piece of gold jewelry after complete plating can keep about 1 year without losing color but silver jewelry about 6 months. The long plating time or not depends on the size of the item and also depends on the customer wants the plating layer of the jewelry to be thick or thin.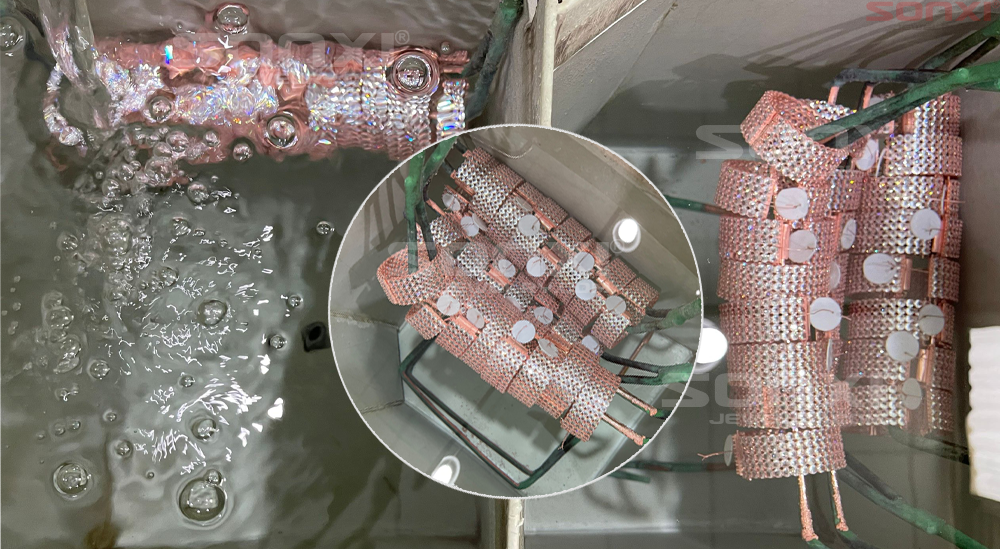 After the plating process is finished, the product quality will be re-checked first. Then it will be put into the dryer to dry.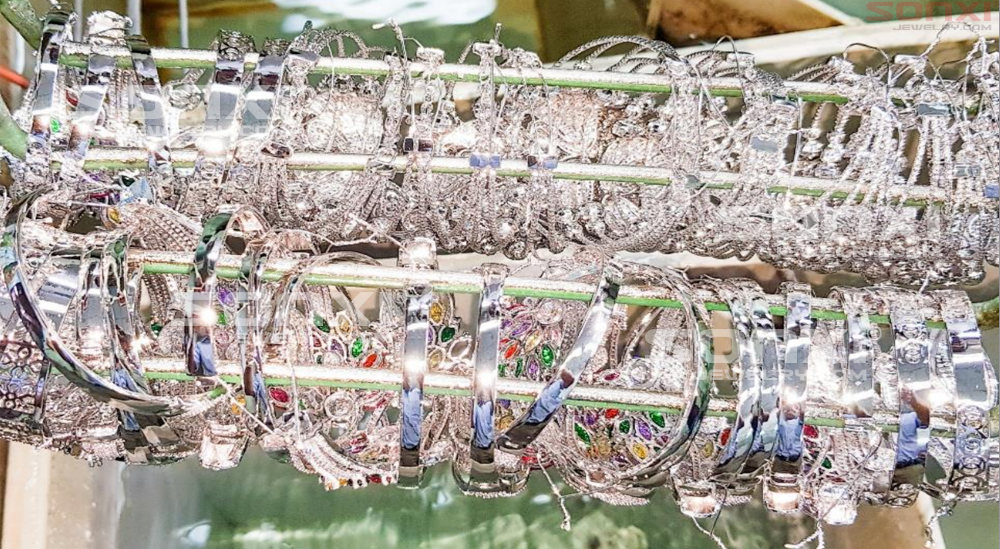 *** The purpose of drying the product is to help the outer surface of the plating be completely dry, avoiding dust and fingerprints when touched.