Exquisite rings, necklaces, and bracelets were buried by the ancients about 100 years before the Mongol invasion in the early 13th century.
Live Science reported on September 1 that scientists unearthed a series of medieval silverware buried near the ancient city of Old Ryazan, the capital of a Rus kingdom that was besieged and looted by the Mongols in 1237.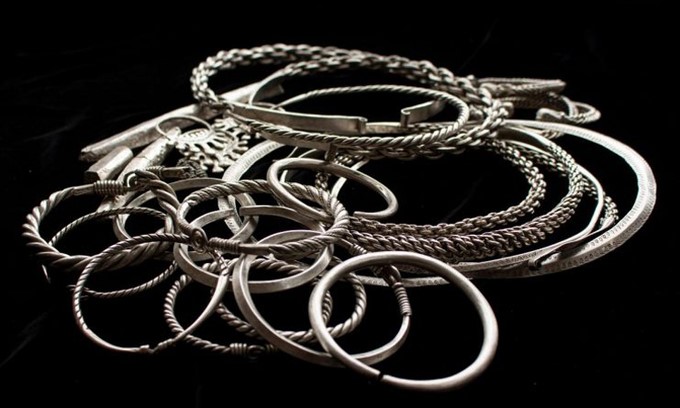 According to the Russian Academy of Sciences (RAS), the treasure was discovered near a ravine a few hundred meters from two small medieval settlements. Experts also found the remains of a cylindrical barrel possibly made from birch bark, which was once used to hold the silverware.
The silverware weighs 2.1 kg, including 14 bracelets, 7 rings, and 8 necklaces. The jewelry is exquisitely crafted. Their diversity led the team to assume that this is a store of accumulated wealth, not a set of jewelry for a specific outfit.
Hiding treasure so that the invading Mongols could not find it seemed to be quite common during sieges. Experts have discovered more than 10 treasures in this area, including the famous Old Ryazan Treasure. This is a collection of royal jewels discovered by chance in the 19th century, now on display in a church.
However, the newly discovered silverware appears to have been hidden between the late 11th and early 12th centuries, about 100 years before the Mongol invasion. Archaeologists at RAS came to this conclusion based on the analysis of jewelry designs and pottery found nearby.