YOUR SUCCESS IS OUR SUCCESS
ABOUT US
• SONXI focuses our business on Jewelry and High technology plating.
• 2008 - Set up the first workshop 2500 feet square in Ho Chi Minh city.
• 2015 - Build new factory 32000 feet square in Binh Duong province.
• September 2019 - Starting a new R&D and Automation center in Binh Duong province.
• OEM/ODM services.
• Average 50.000 units/month.
• Focus on Brass, Stainless steel, Silver, Gold.
• 60 staff in Ho Chi Minh, 60 staff in Binh Duong.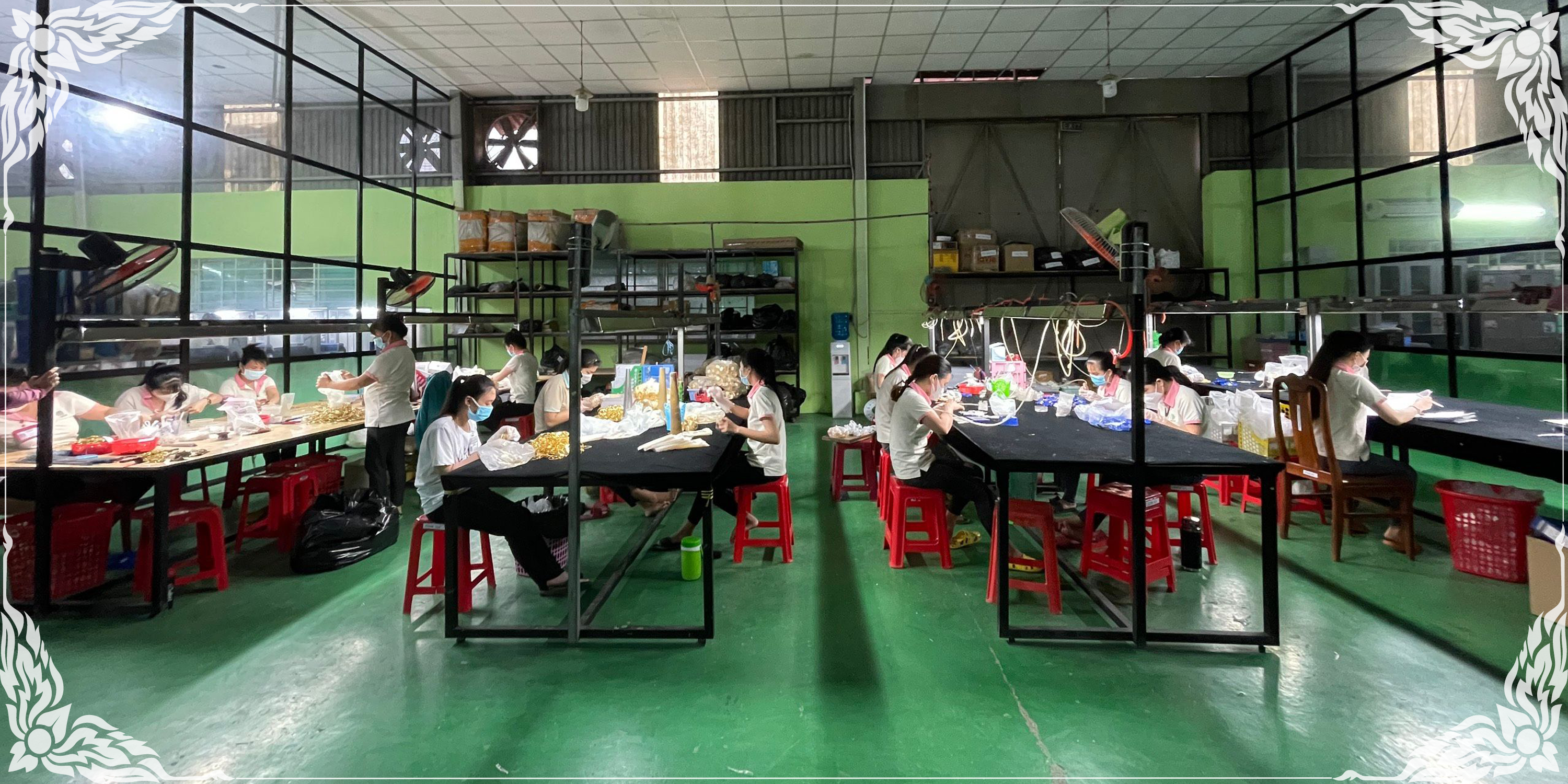 PRODUCT
• Ring.
• Necklace.
• Chain.
• Pendent.
• Technology transfer.
• Bangle.
• Earring.
• Plating services.
• Accessories.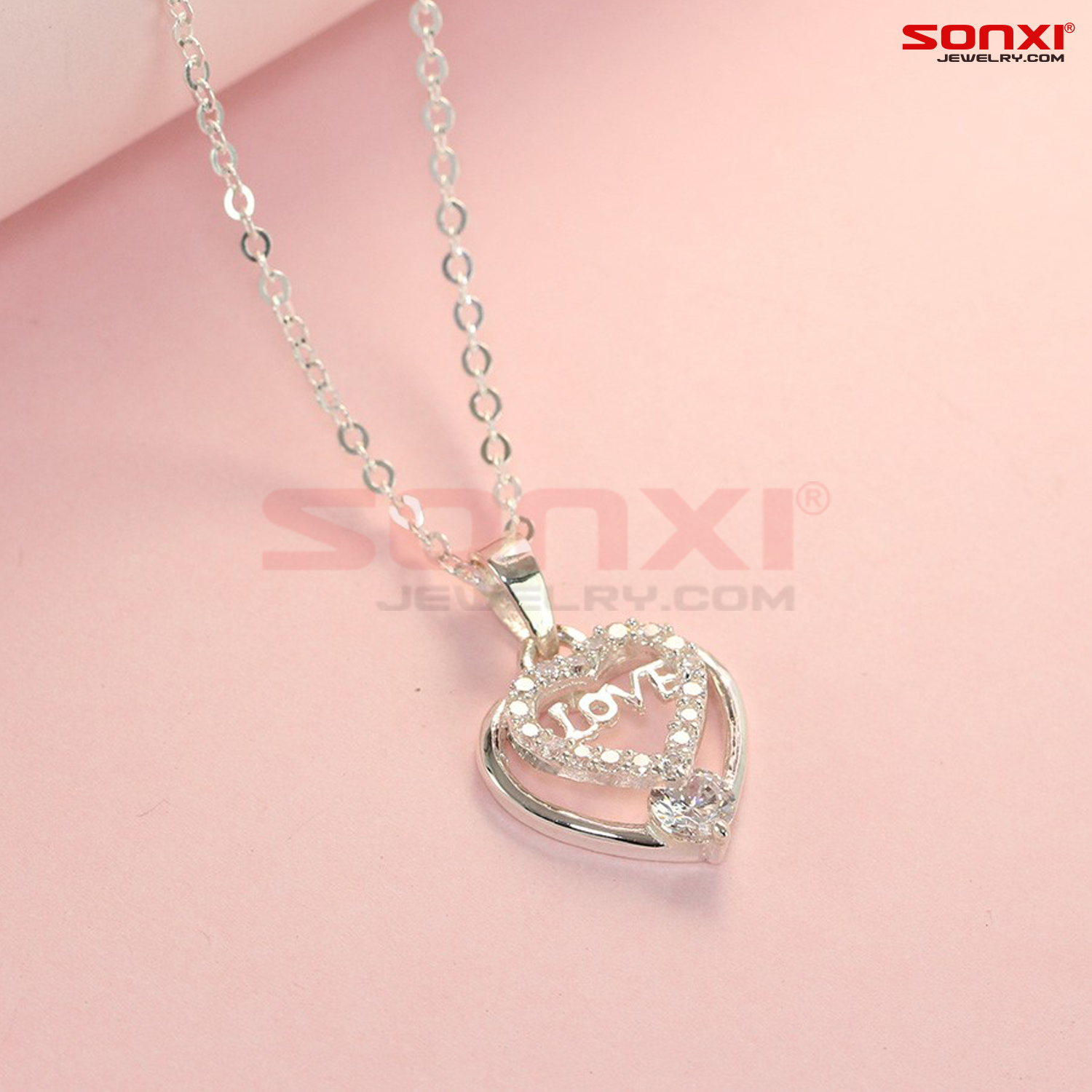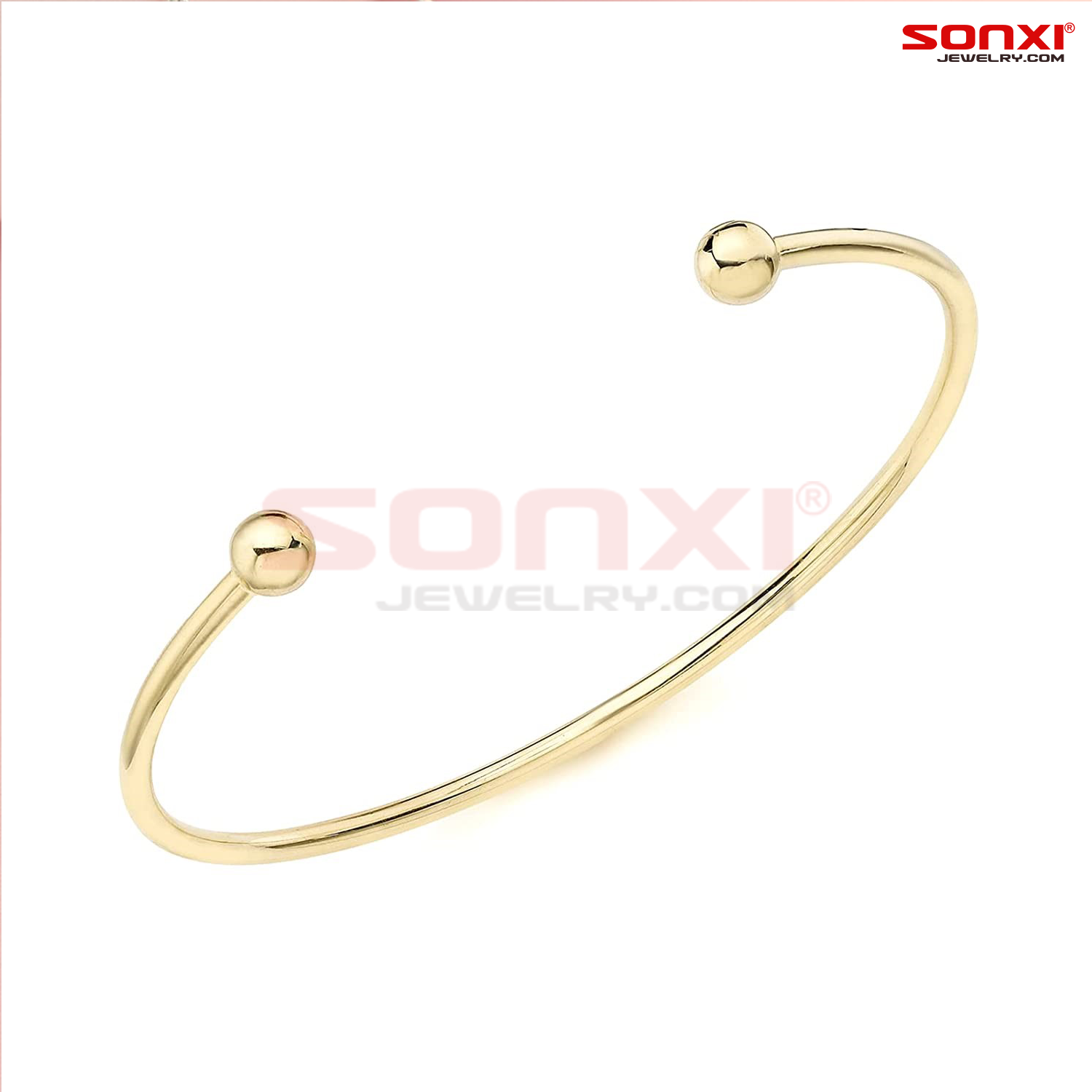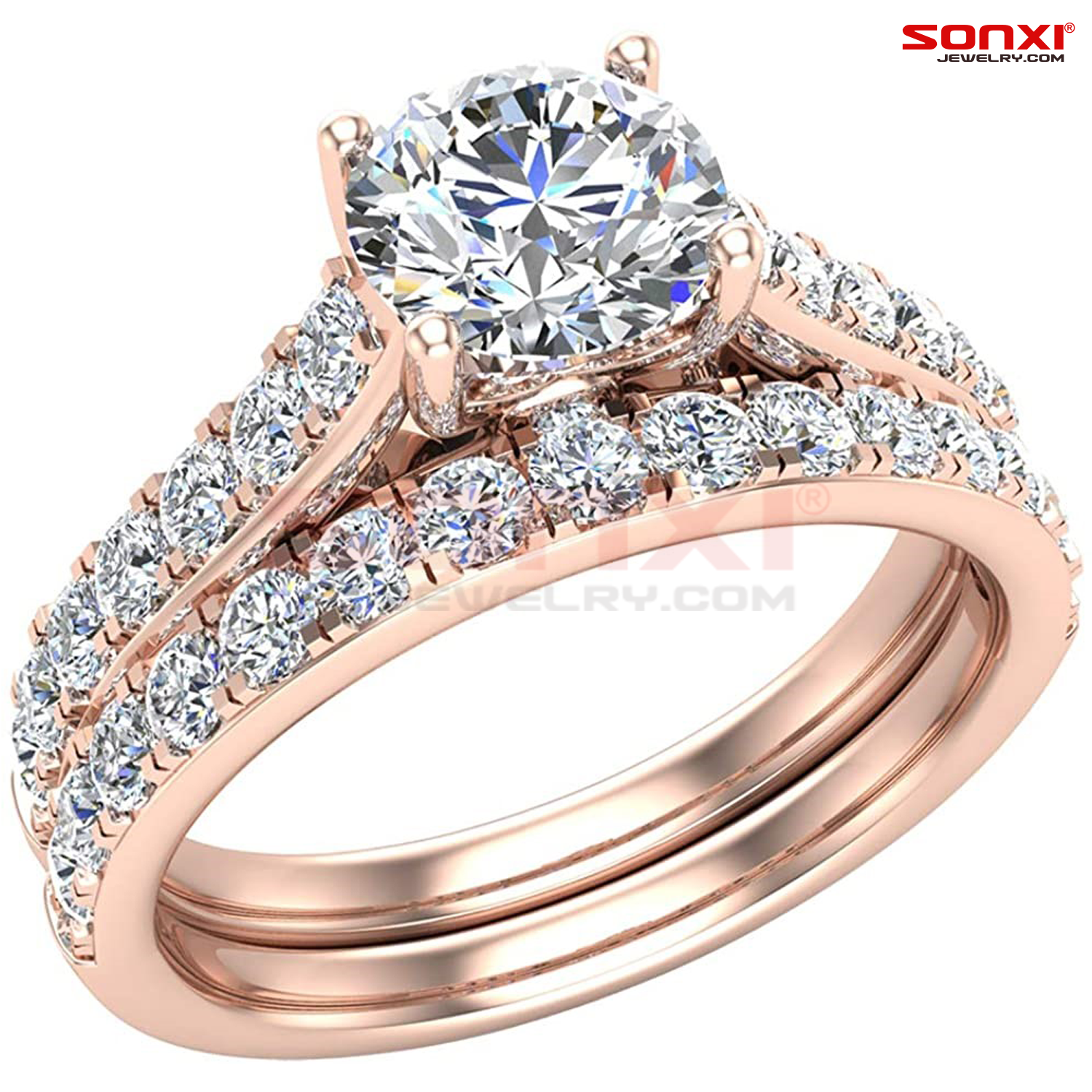 DESIGN AND MODELING
• 3D design with Rhino.
• 3D model printing with Aureus Envision TEC.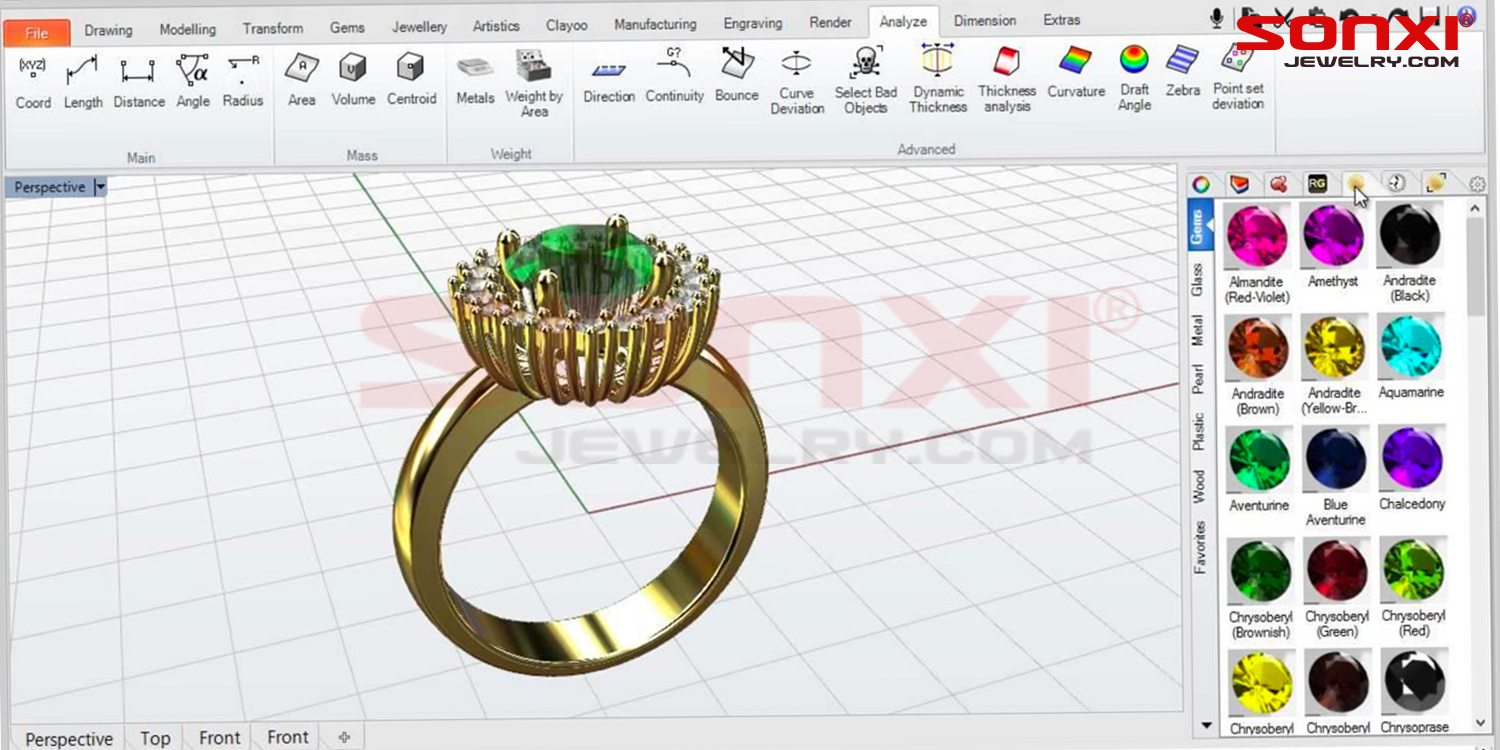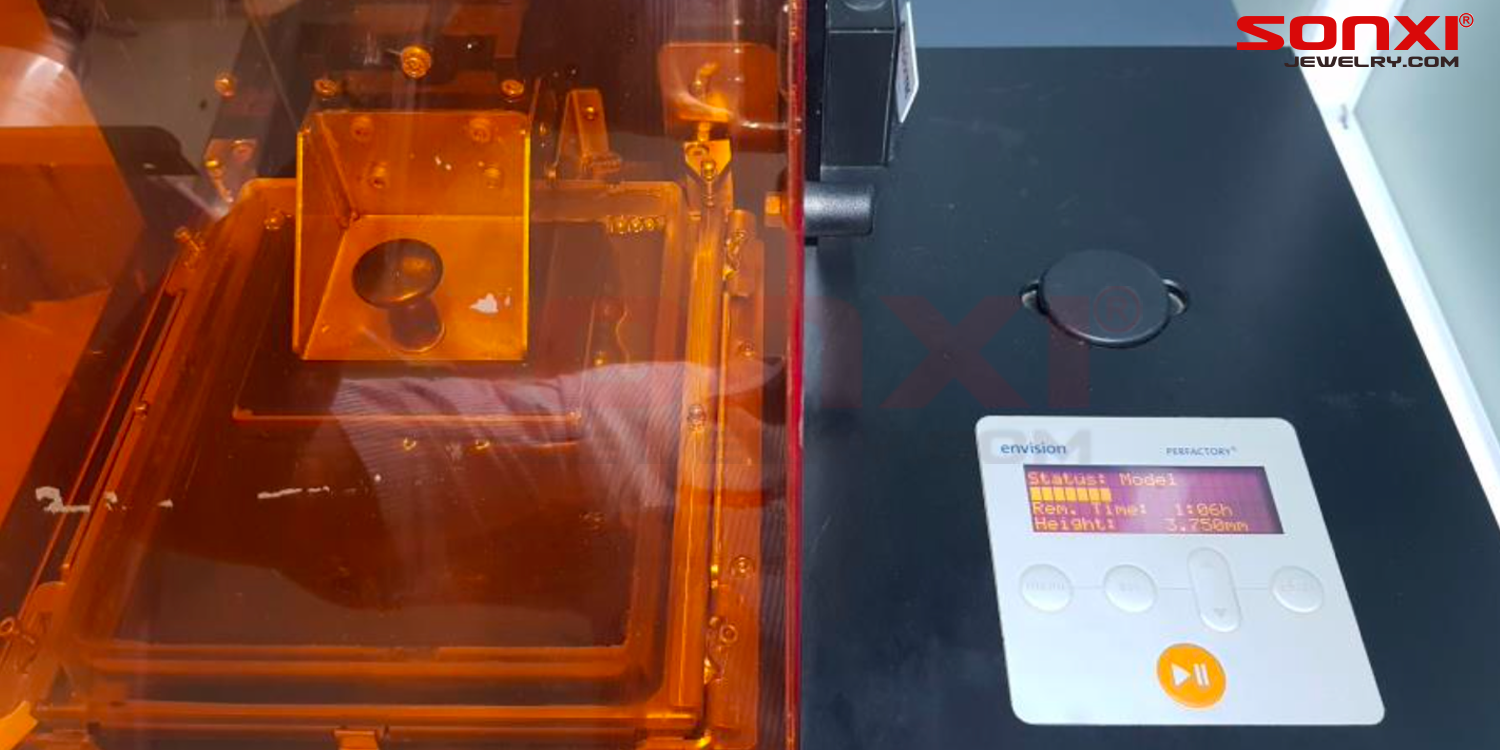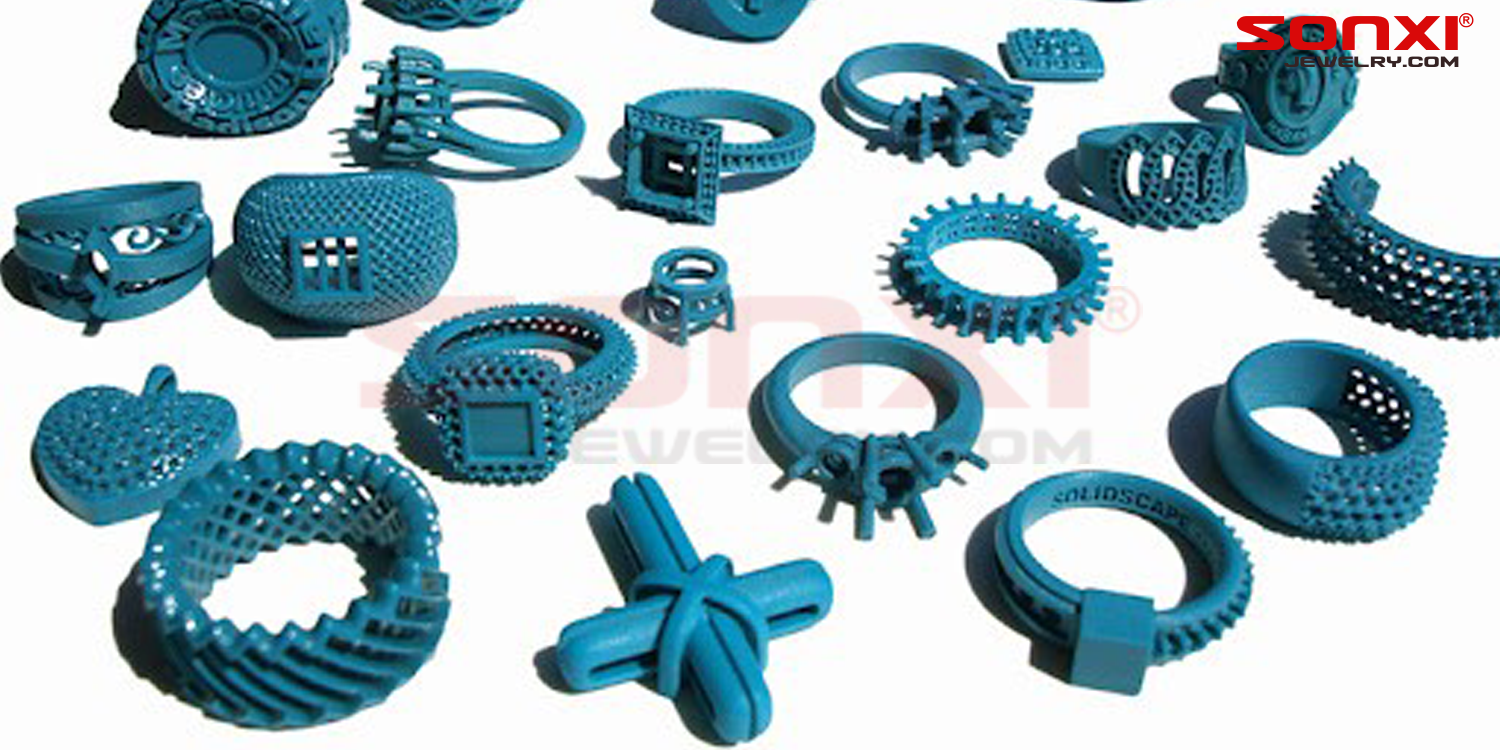 STONES AND GEMS SETTING
• Micro Setting.
• Channel Setting.
• Prong Setting.
• Pave Setting.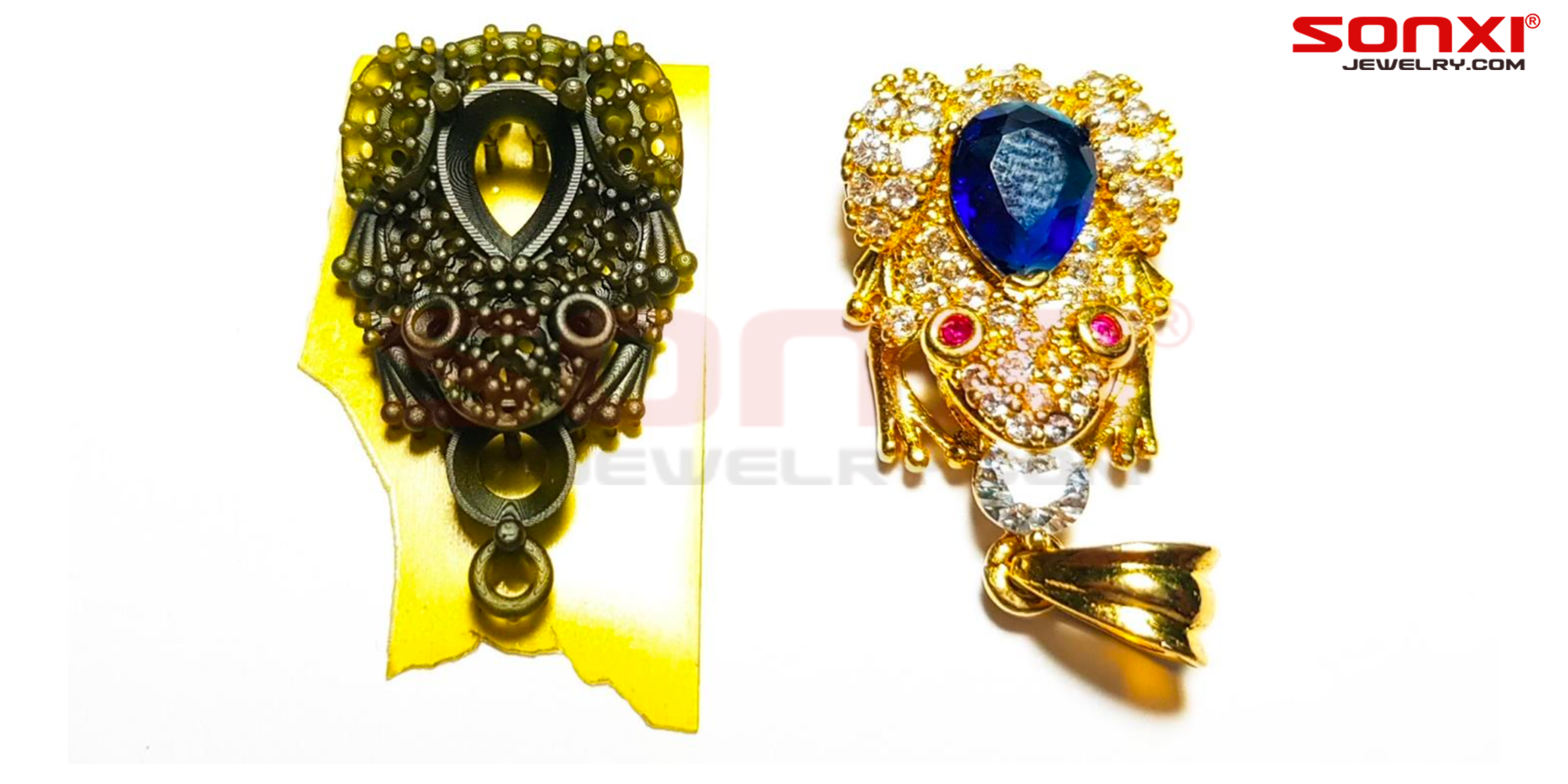 HANDICRAFT STONE SETTING
• Jewelry mold was made by injection machine Raceway. Then each piece of mold was stone setting by classic craftsmanship.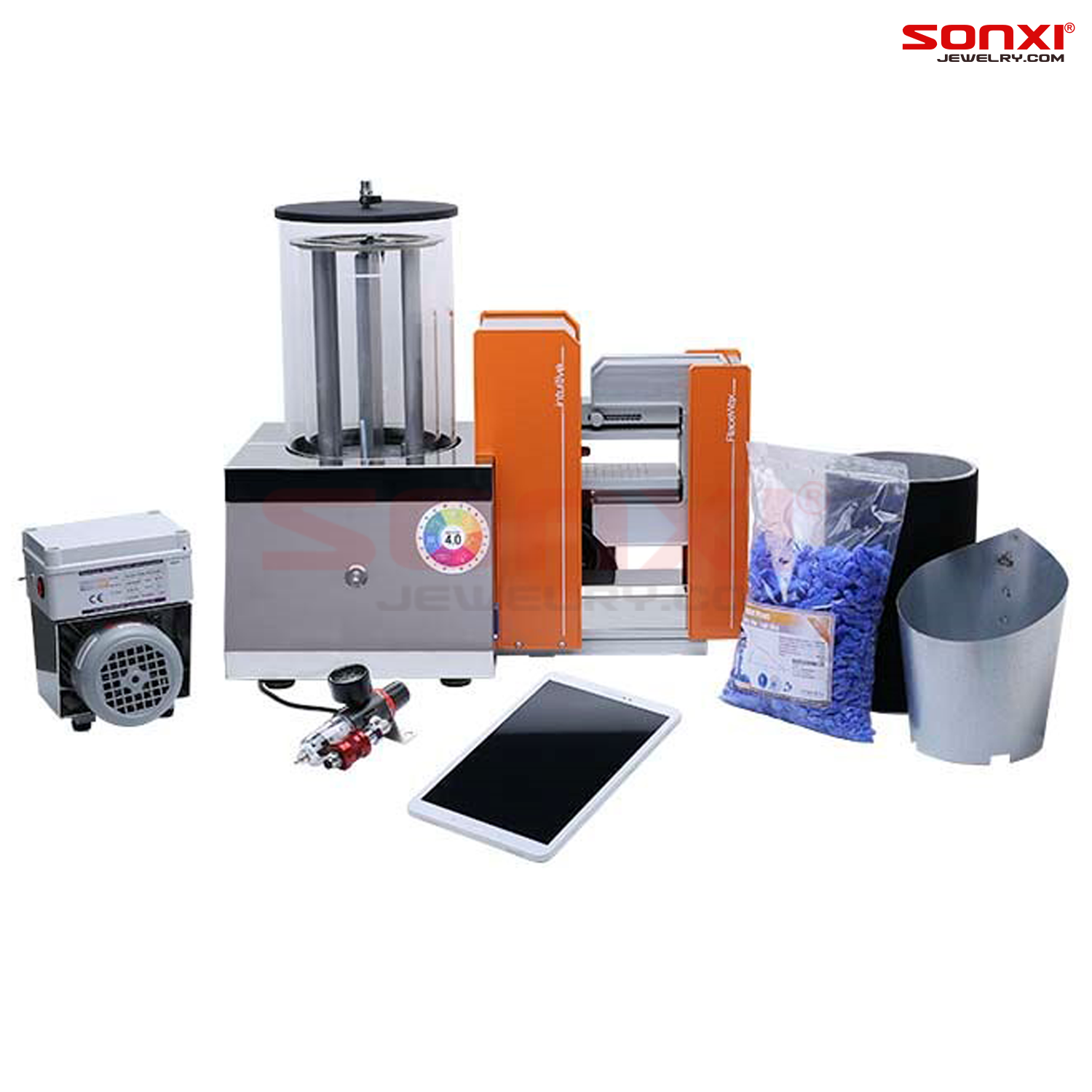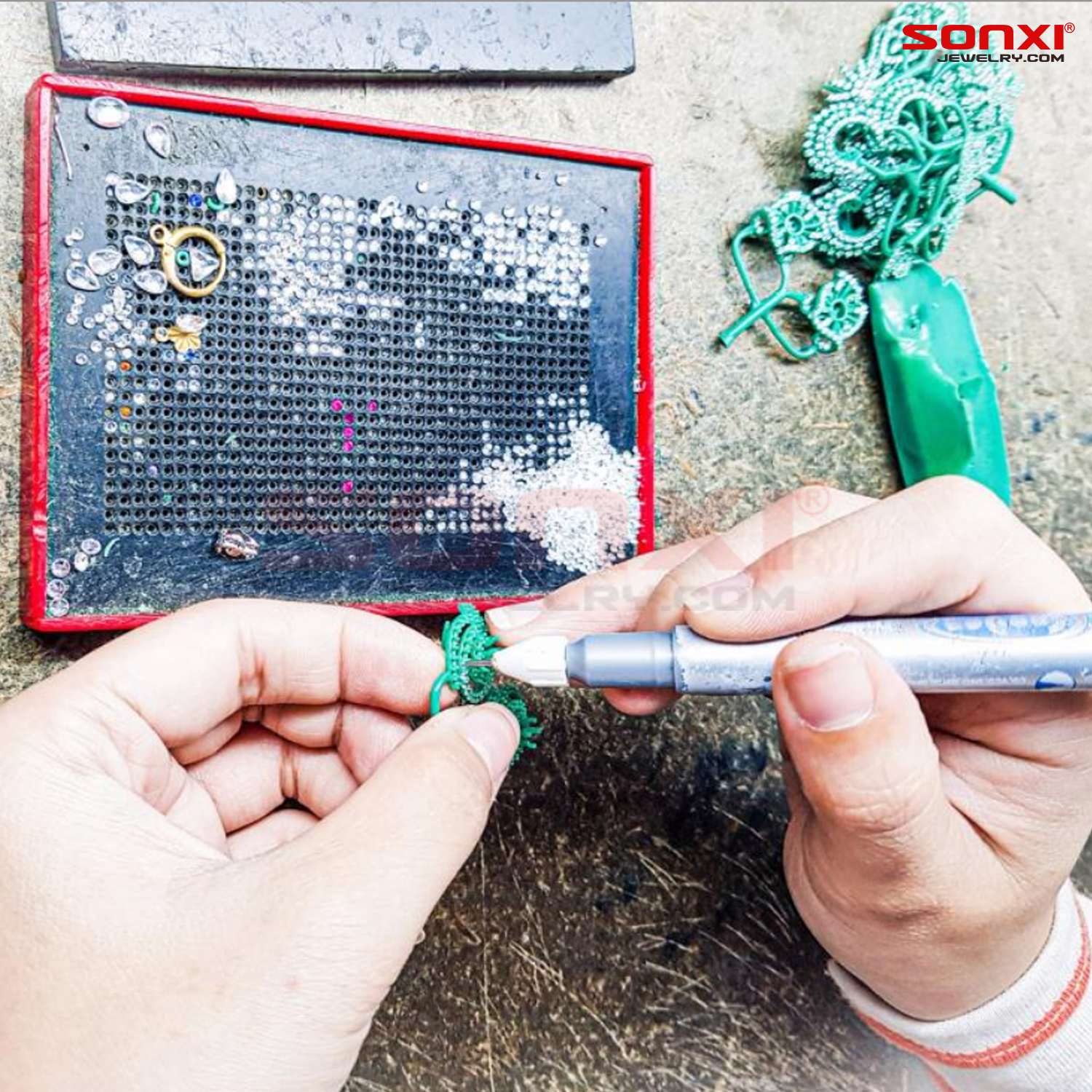 LOST WAX CASTING
• We place the wax piece in the metal can and enrobe it in fine paster. The canister then was placed in a furnace where the wax transforms into liquid and flowed away, leaving a negative space in plaster.
• Molten metal was poured through the ducts of plaster to fill the negative space.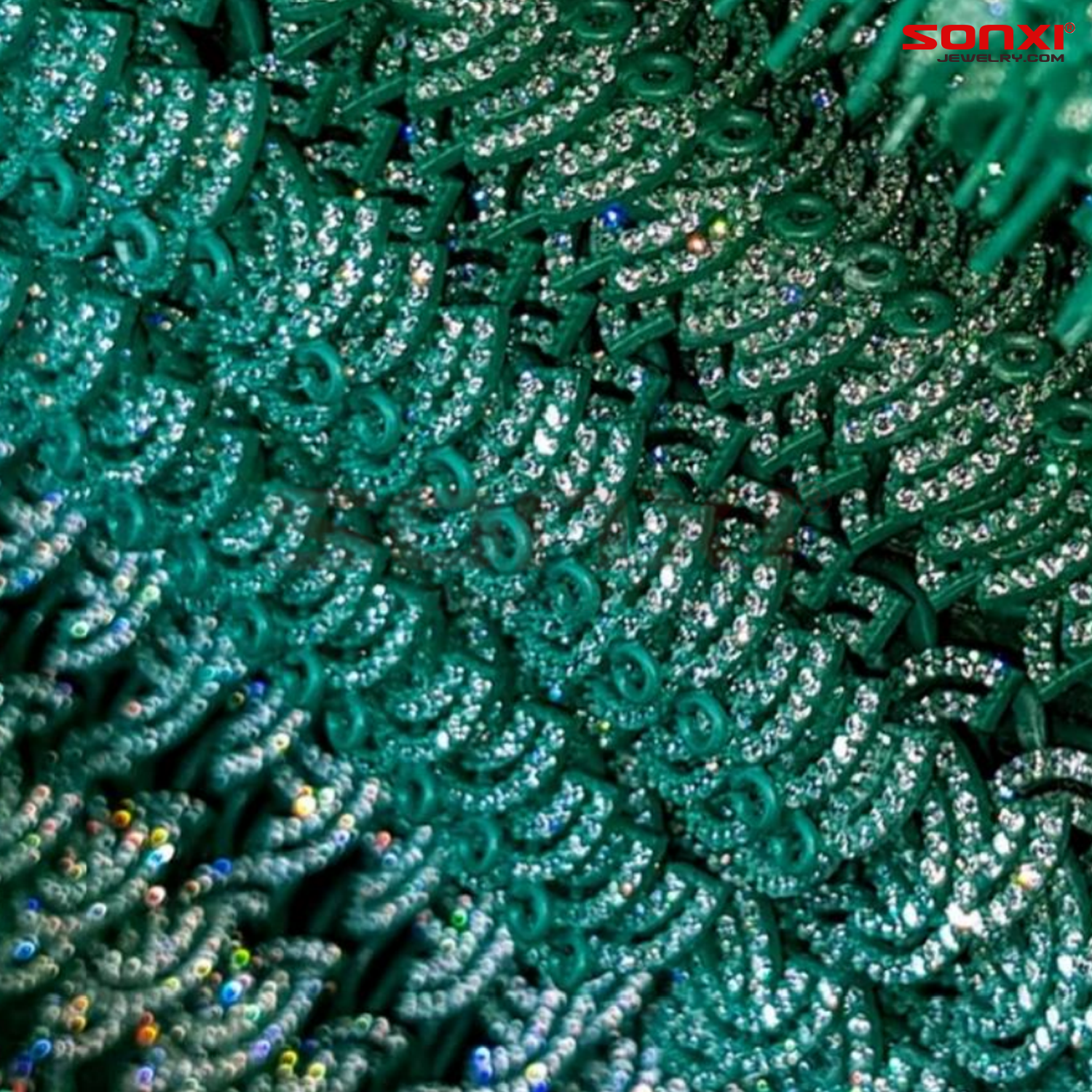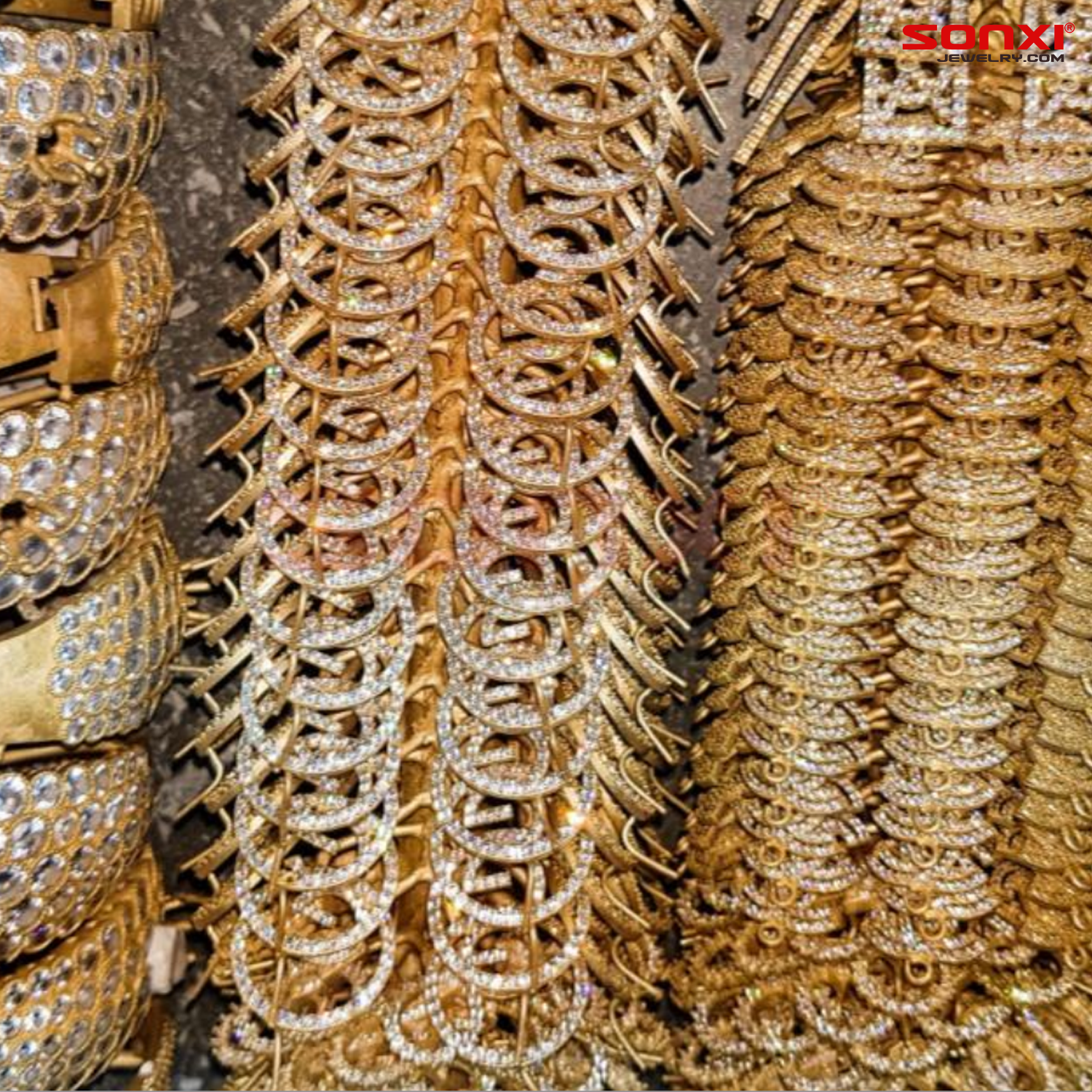 SEMI-CENTRIFUGAL CASTING
• Semi centrifugal casting process is used only for symmetrically shaped objects and the axis of rotation of the mold is always vertical.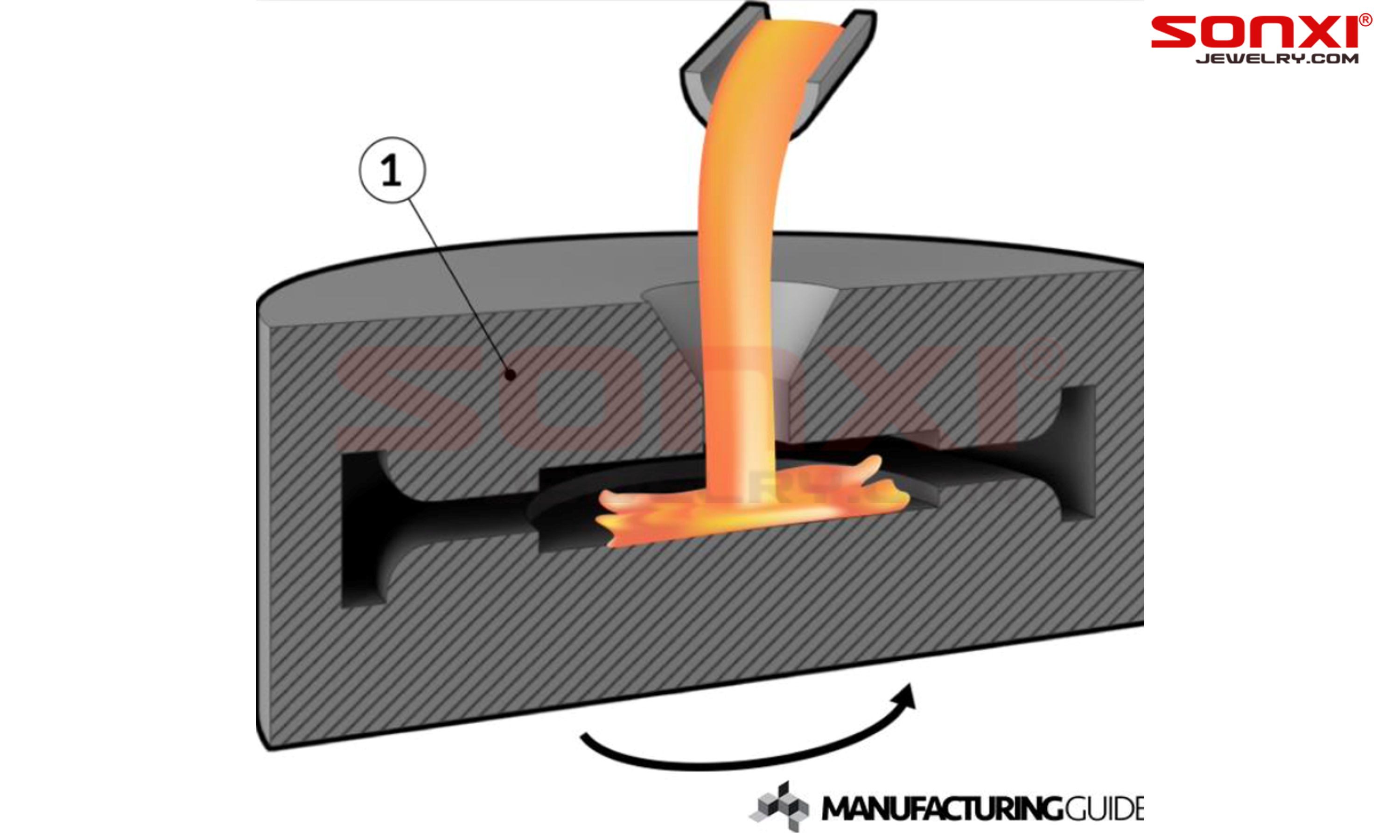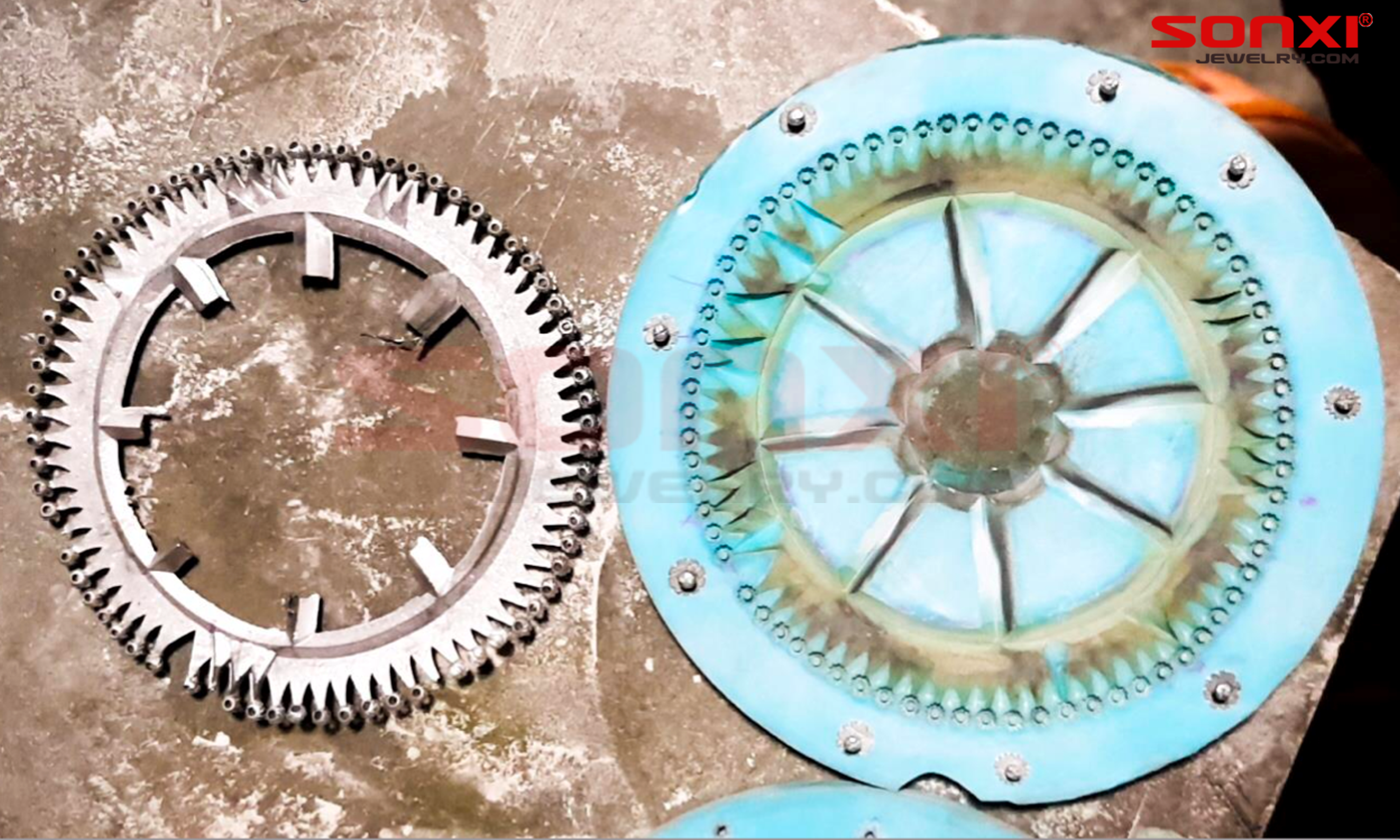 WET PLATING - FREE NIKEL
• 14K, 18K, 24K Gold Plating.
• Rose Gold Plating.
• Silver Plating.
• Ancient Silverstone.
• Electro-plating Technique.
• Matte Finishing.
• Rhodium Plating.
• Ancient Brass Tone.
• Jet Black Color.
• Electrophoretic Lacquer Coatings Technique.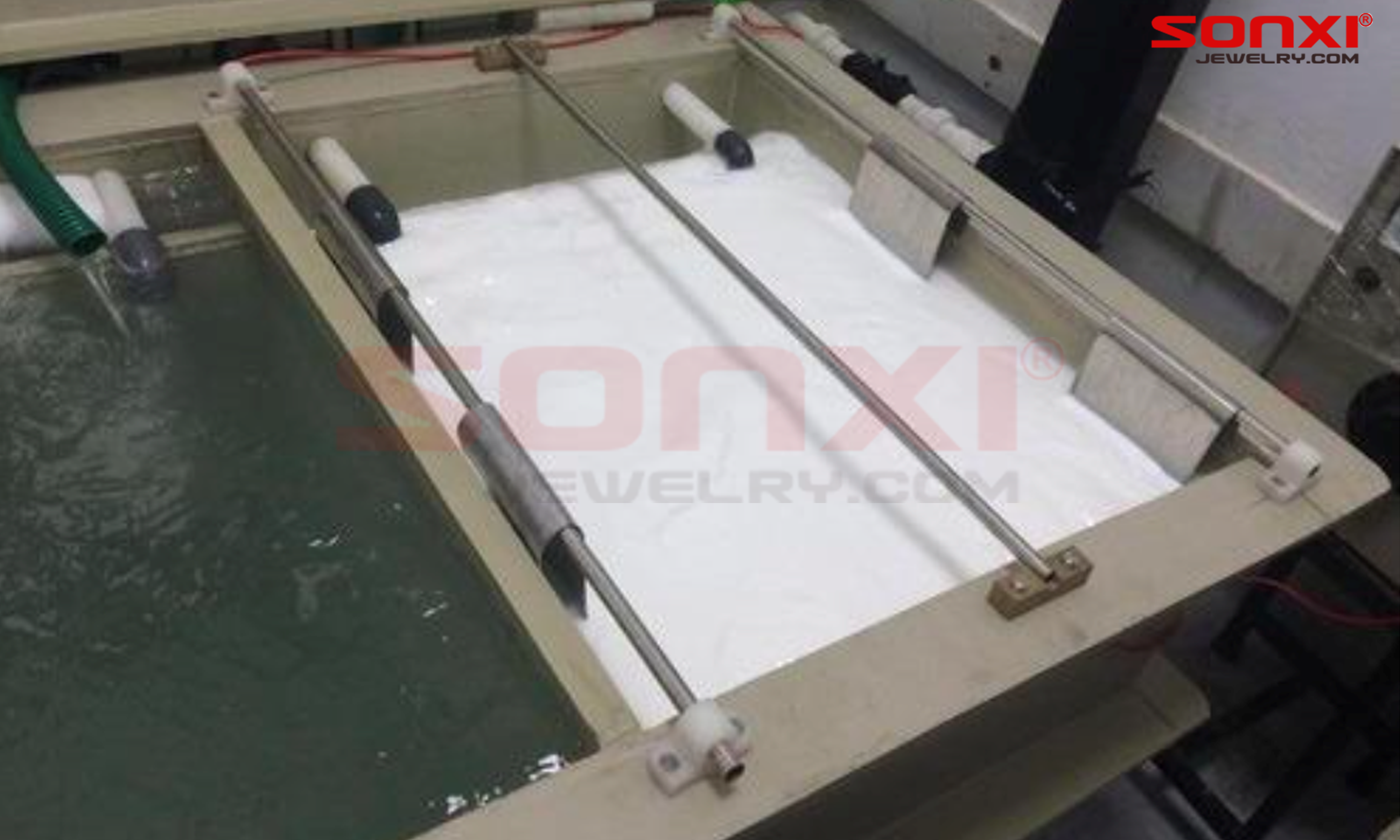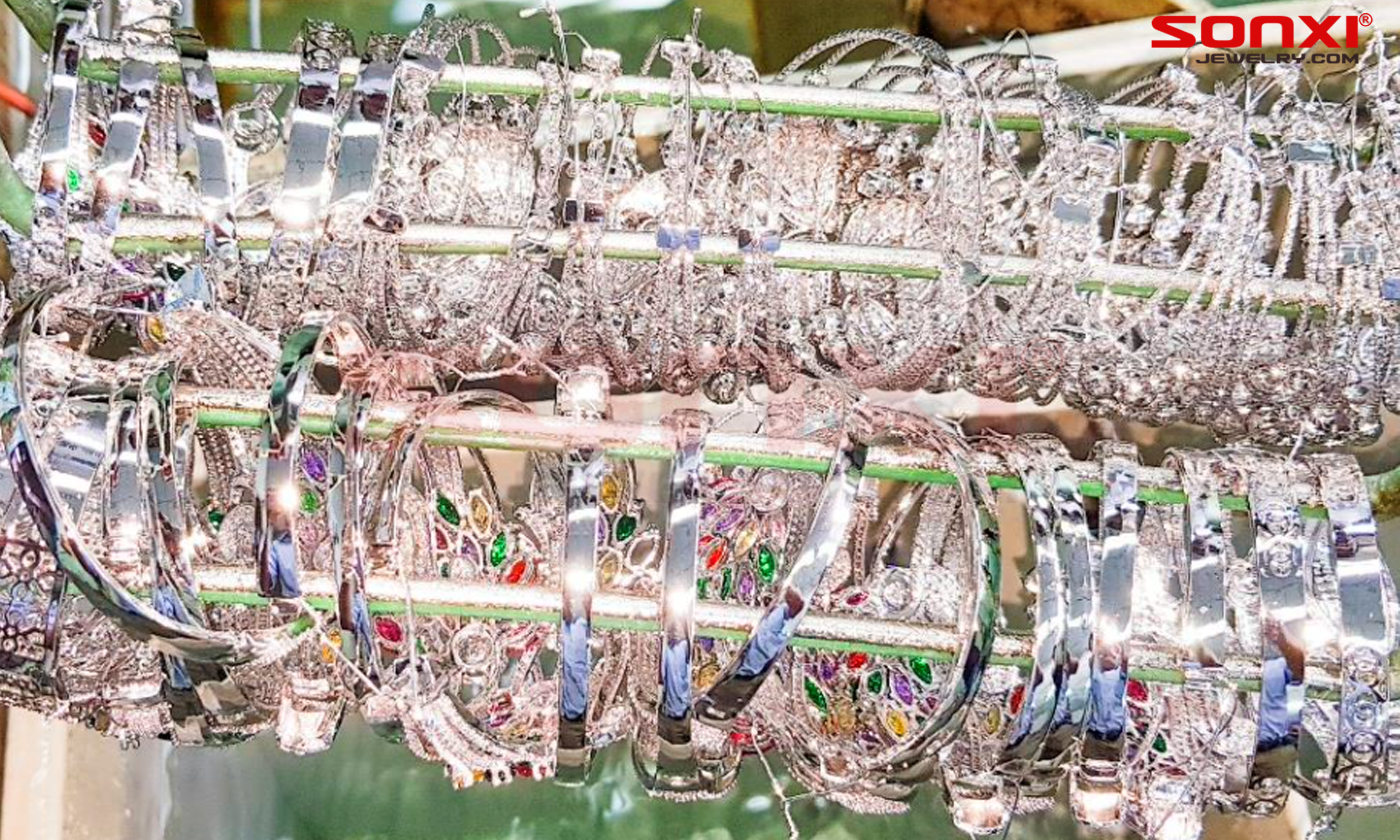 ELECTRO-PLATING TECHNIQUE
• Nickel Free.
• Rose Gold Plating.
• Silver Plating.
• Matte Finishing.
• Ancient Brass Tone.
• Rhodium Plating.
• Jet Black Color.
• Ancient Silverstone.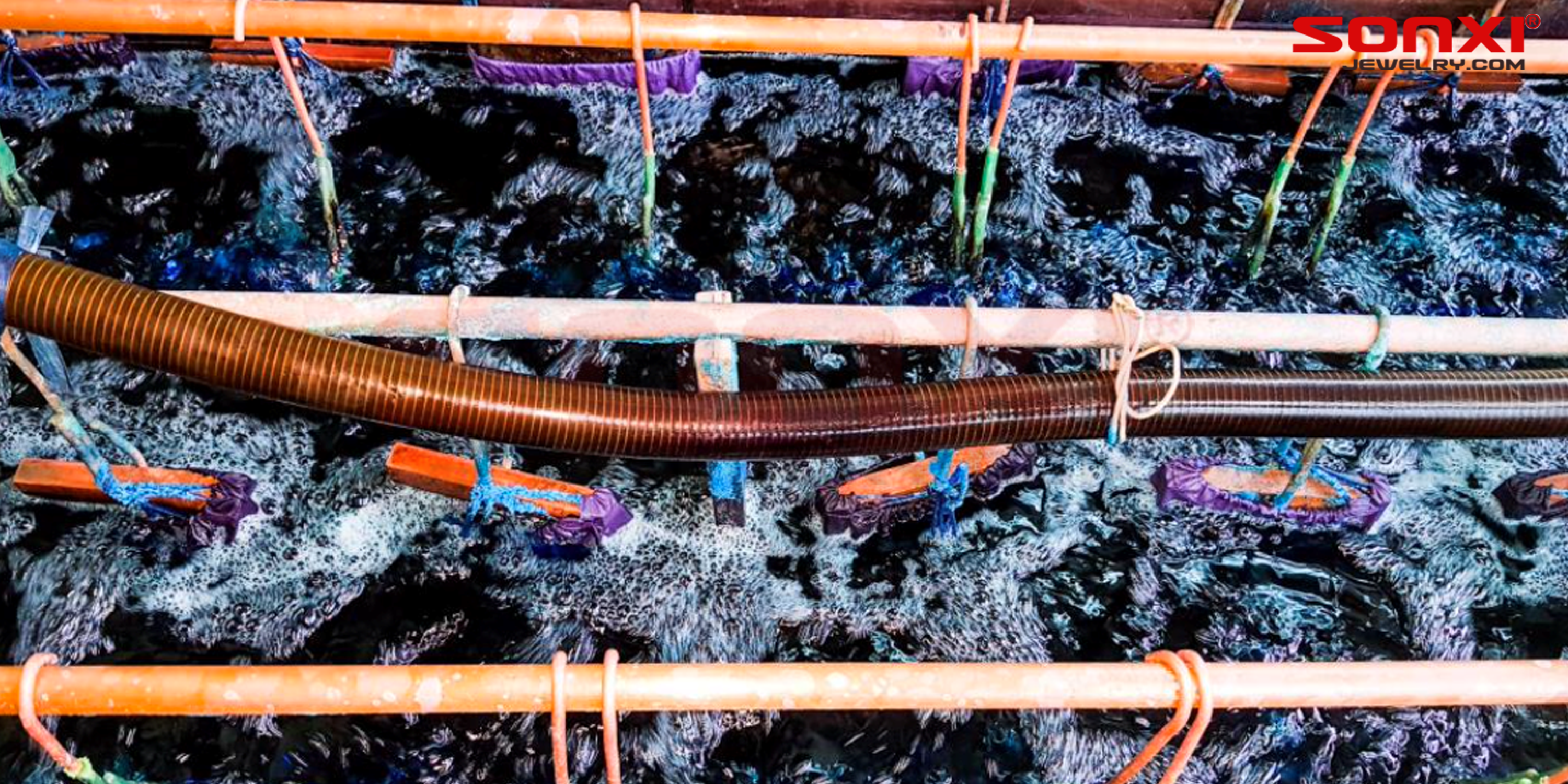 PHYSICAL VAPOR DEPOSITION (PVD)
• Material: Aluminum, Titanium, Zirconium, Chromium, Silicone, Boron are used as targets. Under a variety of physical processes, ion metal combine with reactive gas ( Nitrogen, Oxygen, Acetylene, Methane, Argon) to create ceramic layers.
• Depending on the type of ceramic and the proportion of elements, we determine the color and mechanical properties of coating layers.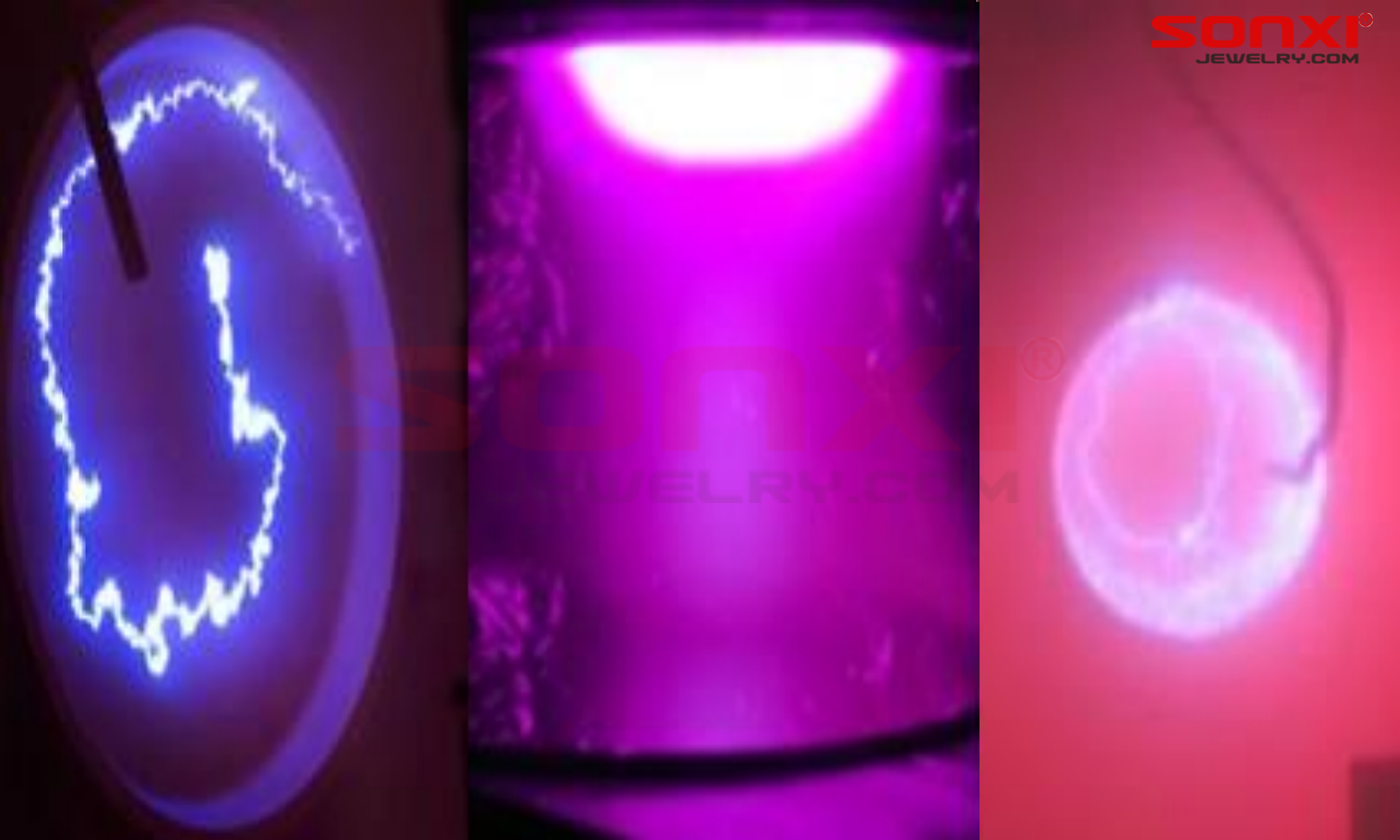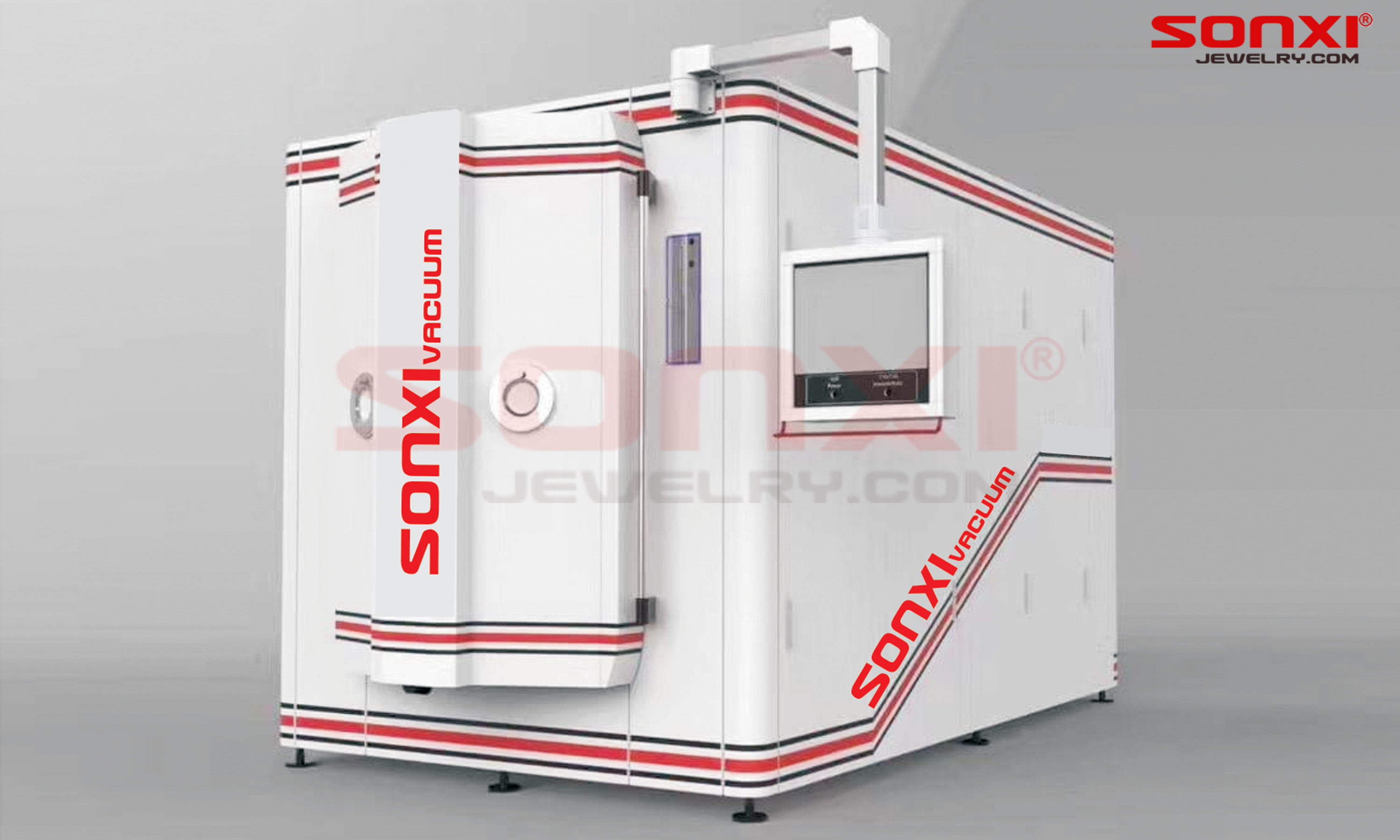 PVD COATING
• Under high vacuum conditions.
• Metals and Ceramics coating.
• High and low-temperature process.
• Suitable for metal, glass, plastic.
• Variety choice of colors.
• Food Grade Coating.
• Higher productivity.
• Green and clean process.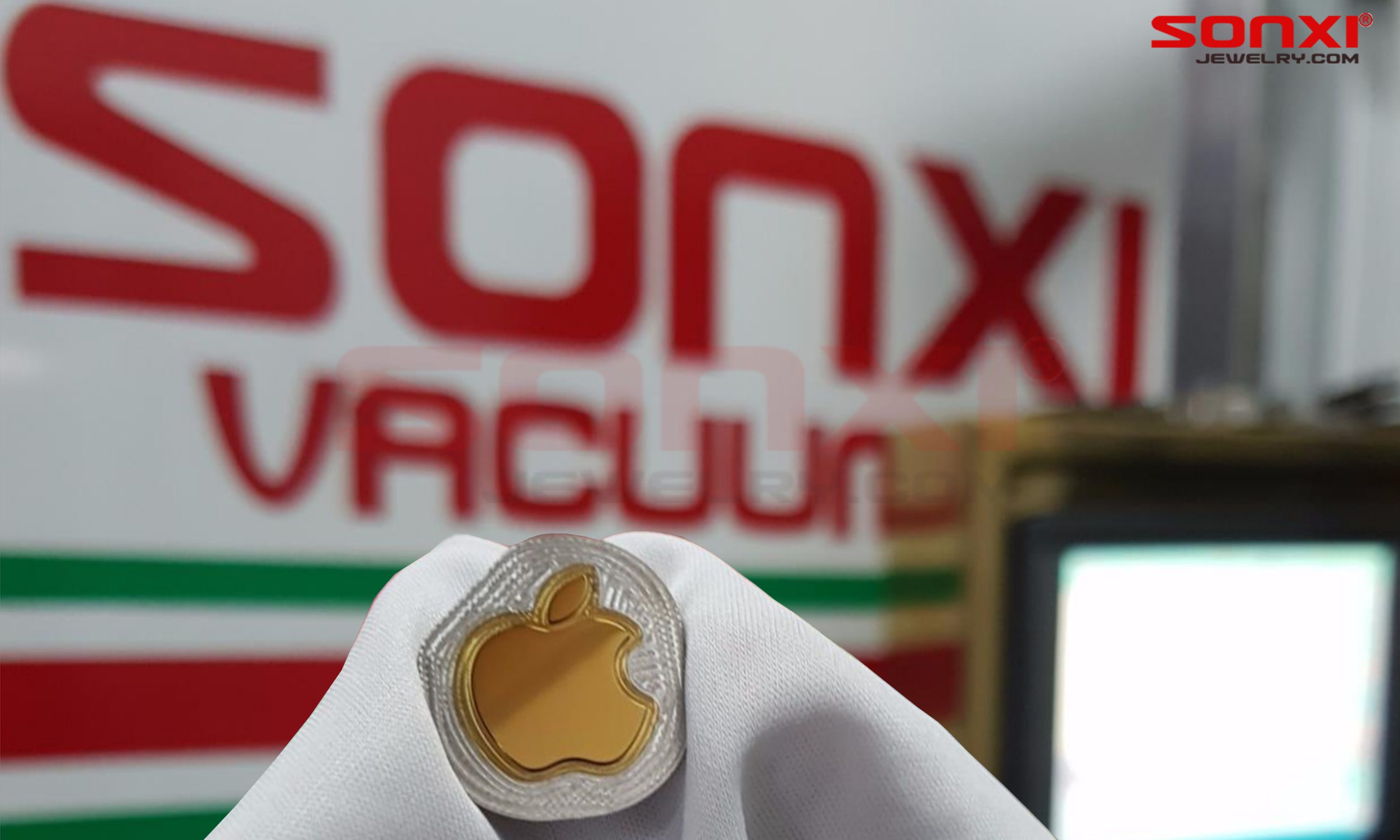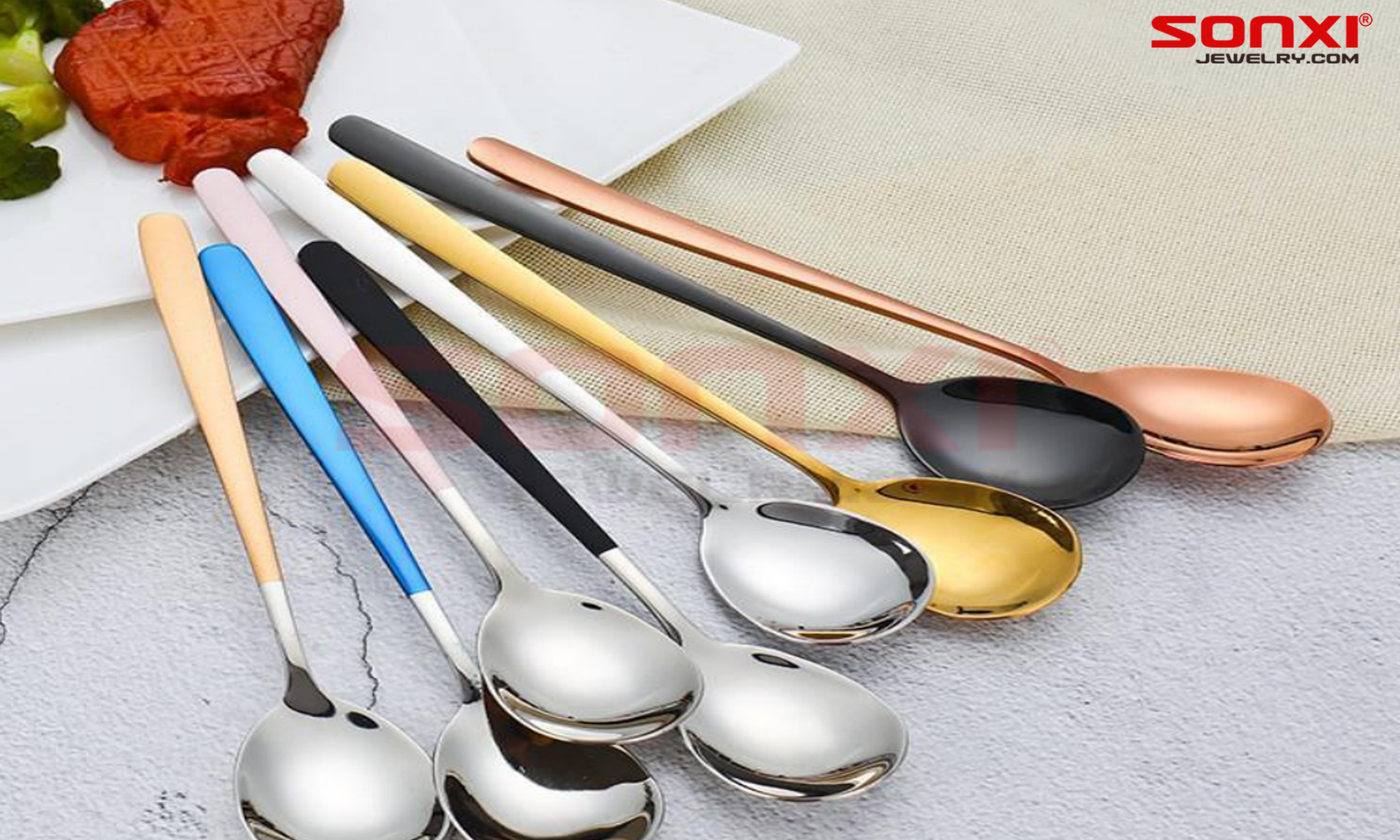 QUALITY CONTROL
• Color checking by CIELAB tester.
• Strength of stone and gemstone on mounting.
• Sending sample to Bureau Veritas for third party qualification if needed.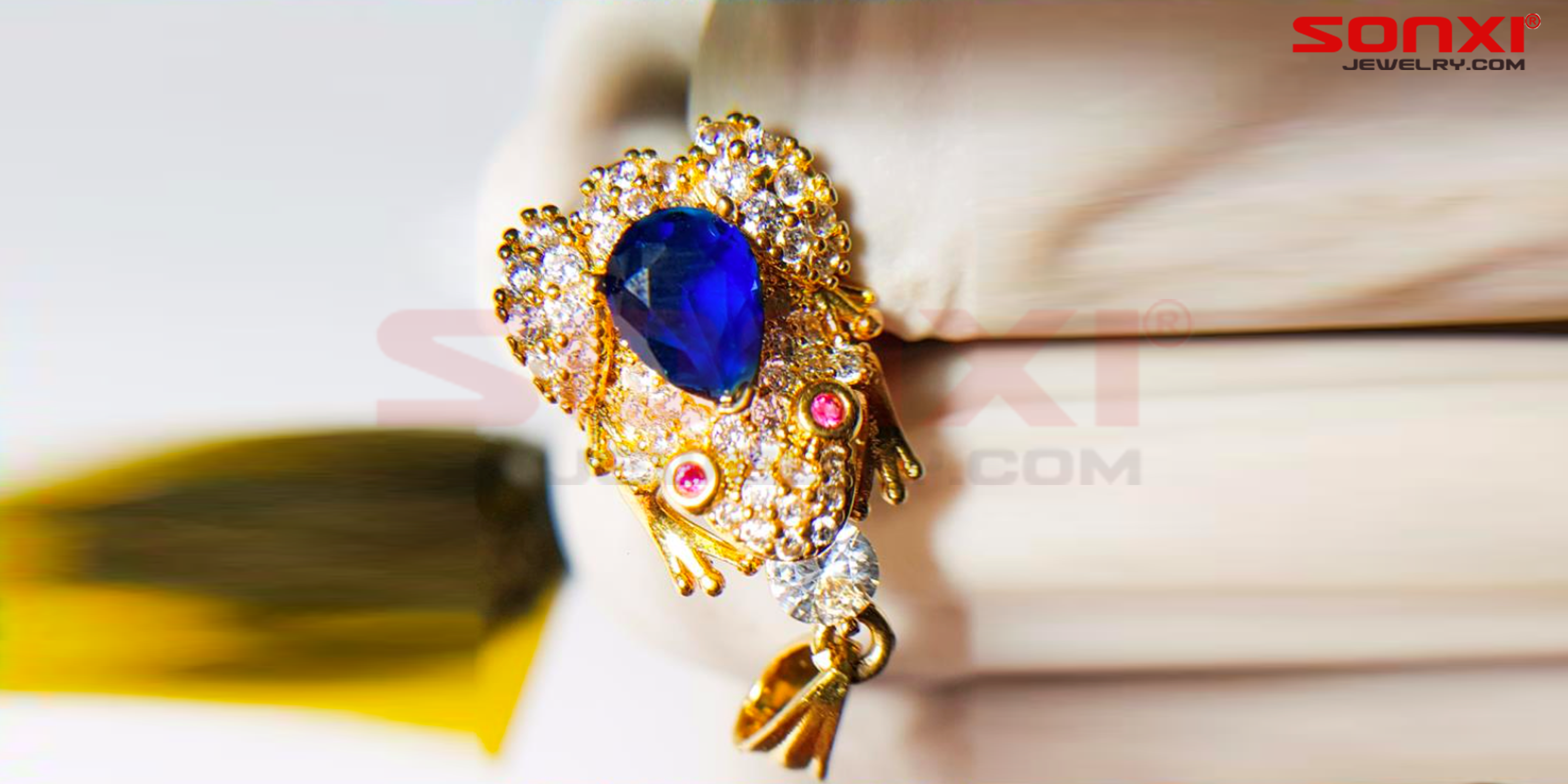 OUR ADVANTAGE
• Strong experience in Jewelry design.
• R&D department for Plating and PVD Coating.
• Unique combination Wet plating and PVD.
• Skillful production team: R&D, Craftsman, Casting, QC, Customer Relationship.
• Production capacity up to ~ 60.000 units each month.
• Invest in high - quality instruments & machines.
--- THANK YOU ---